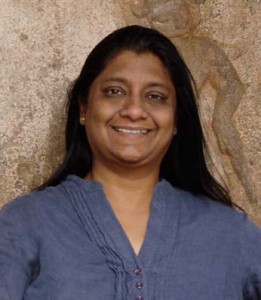 Anuradha Goyal is an Innovation consultant by profession, a travel blogger and a book reviewer by passion
What are the common traits of the pioneers you interviewed in Mouse Charmers
The biggest common factor is their persistent experimentation. We must understand that the space they are creating is new, so there are no established precedents in the market, at least not in the Indian environment. At the same time customers and consumers are also evolving with their offerings. As these companies experiment with new features as new offerings for their customers, customers respond based on their experience which is a novelty for them.
Digital companies and their customers are co-evolving and the experimentation is the core of this co-evolution. After a few years, models may evolve for the next generation of entrepreneurs to follow or improve upon. Each of these companies is constantly experimenting, building on the experiments that work well and rejecting the ones that do not.
Another common factor is the flexibility to change with respect to the environment. Take Commonfloor for example, they started with a small idea but they kept modulating their business model to involve the stake holders of their domain that involved both the entities to whom they could have been a potential threat like real estate brokers. Similarly, the scale at which Flipkart does 'Cash On Delivery' is adapting a global model for local needs.
An obsessive focus on what customers want and what will make their life easier and happier is also a common trait among all of them. If you read the stories, you will see that all of them are investing heavily into understanding the customer and the potential inhibitions that they may have in transacting online.
There's a perception that most of them are from non IT background and not brought up in cities, how did they manage this so called handicap? On the contrary, a lot of them are actually from strong IT background. For example founding teams of Commonfloor, Indiblogger and Flipkart had only technology backgrounds and they developed the domain knowledge on the go. Others like Zomato & Caratlane have balanced teams with co-founders bringing technology and domain knowledge to the table. Others hired the right technology skills. Technical talent is thankfully available in abundance to choose from in the country so that is not really an issue. Technology today is probably the easier part of a digital business. Technology bits of any of these companies are easily replicable but what are not replicable are their insights into the business and understanding of their domains and more importantly an insight into the customer's mind. What is important though for digital companies is that technology teams understand the business so that they can provide agile solutions for the business on the go. This is primarily the reason that they all have in-house teams to manage their IT as agility and speed to market is lost with the external vendor.
Another perception is that most of the digital ventures in India are imitations of the western success stories. I would not use the word Imitation for any of them. Some of them have taken established models from the West but have invested heavily in customizing them for local needs and Indian environment. We could say most companies mentioned in the e-commerce section and Imagesbazaar have done so. Flipkart has introduced the concept of 'Cash on Delivery' that kind of opened up the digital space that would have been extremely limited by the availability of plastic money in the country.
MakeMyTrip has a complete research on Indian traveler habits and they bring out products to suit their needs some of which are not needed in western markets – the list is discussed in detail in the book. Caratlane launched try at home and experience lounges – again a first. Bigbasket in its present model has no parallel in any western markets because the needs of western markets' grocery needs are very different.
Matrimonial services, like the ones offered by Shaadi.com, are quintessentially Indian concepts that have been taken online and given a scale like never before. Indiblogger is an Indian product that has global potential and has no parallels that I know of. Zomato has evolved to a food based social network and their beginnings may have been inspired but as they stand today, there are hardly any known parallels in the West. Games2Win is a global leader in casual gaming space.
Managing scale is the biggest issue as they grow, what helped them manage or are they managing well at all?
Length, breadth and diversity of India are a big challenge for any company that wants to operate in India. For the companies that sell products – logistics is a big challenge. To build or buy is a constant dilemma. The environment has responded by having specialized logistics companies and delivery companies helping startups to start without a need to have a logistics arms, but eventually to be profitable and to leverage the economies of scale, they have to build their own logistics. I would say the e-commerce engine is as strong as the logistics and remember it also has a touch point with the customer.
Frontrunners for managing scale pretty well till now are MakeMyTrip, Zomato, Shaadi and of course Flipkart. MakeMyTrip's revenue share numbers speak about their scale, Zomato's global presence talks about their speed to scale, Shaadi's profile database is evidence of their ability to provide choice and Flipkart is expanding both organically and inorganically. I think Indiblogger is one company where scale is severely underleveraged and the limitation comes from lack of mentorship and environmental support available to the core team. I think wherever young entrepreneurs have plugged themselves to a mentor that may come from an investor or otherwise, they have been able to scale up their minds and that follows in their business model and in their network. I think the biggest challenge comes from their own ability to see themselves at the scale at which they can potentially be.
Despite the few success stories, India is still underserved in the digital business space, what can propel an upside in the coming years? Two big challenges for the success of digital companies in India are Internet penetration and credit / debit card penetration. I mention it in the conclusion chapter that 2007 is the turnaround year for digital space in India. By this time there was reasonable Internet penetration in India for companies to have a reasonable scale to operate on and at the same time payment gateway solutions were coming up. All the companies that existed before 2007 also saw a huge surge after that year. Given our population base, the numbers are not too low but the untapped potential is still very high.
Advent of mobile as an alternate medium for internet penetration is changing equation for many companies and the latest breed of digital companies are in fact emerging in mobile space only. The Government of India is stepping in to make credit /debit cards available to larger population and that should expand the base for digital players.
I see the next scalability challenge coming from vernacular language interface. The current section of society who have internet access and who speak English is covered by the digital companies and the next set of customers may need to be reached through local languages. Again the sheer number of languages in the country poses a new challenge. This is where technology solutions need to step in and help.