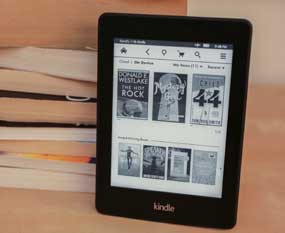 By Amit Goel , Founder & CEO
With the advent of mobile devices and the growth of internet content consumption patterns are changing drastically. 3G and 4G/LTE will change the game even further. Reading online and on mobile devices is a necessity rather than luxury.
Content is the king and people need information anytime, anywhere and on any device on the go. Digital content is changing the story line. Now, people choose what they want to read or watch rather than being served what has been decided for them. Google bought a small company building Android platform and launched Android making smart phones a necessity at affordable prices thereby removing the luxury tag on it.
What started as simple email sharing and searching the web for information, users are now booking their travel tickets, ordering food, making phone calls over IP, watching TV and movies, listening to music and reading their favorite books, magazines and newspapers on their mobile devices. Now, people have the power to choose what they wish to consume rather than look at the titles and guess what can be inside the pages.
Digital content is getting popular among the consumers not only because they can choose but because of the way it is presented. People get the rich experience as they can interact with the content. What this means is I can click inside the article and get more details. I can watch a video tutorial and read more text, highlight important points, take notes, share with people, bookmark it, converse with the author, leave my comments which, definitely goes against the traditional publishing model.
With the mobile devices enabling touch-sensitive screens, a user is left always wanting for more. Interactive content means rich, enhanced and engrossing user experience. A reader should be able to read whatever she wishes to, at any time. A reader should be able to navigate in any direction of content. Reading is not linear. Our thought process is not linear. It flows in the direction as we continue reading and similarly, experience of reading a magazine should fulfil this desire too. With the advent of digital content consumption, a user can follow the signals from his brain and consume the content in a most natural way possible.
Pay and Read!
The other experience is ease of payment for favorite content. The payment mechanisms are integrated with their mobile devices by means of credit card and single click purchases help the user for making secure payments easily and without any hassles of tracking those purchases. The digital technology enables the users to get away from the pain of managing their content as it is securely stored on the digital platforms using cloud technologies.
Today, digital content is changing the landscape of the publishing industry. The consumer behavior is ever evolving and opportunities are endless. Of course, there will be challenges in keeping the user engaged, entertained and informed but then a good and high quality content merged with high-end technology to provide an awesome content consumption experience to the user will keep it going.
Patterbuzz (http://www.patterbuzz.com)